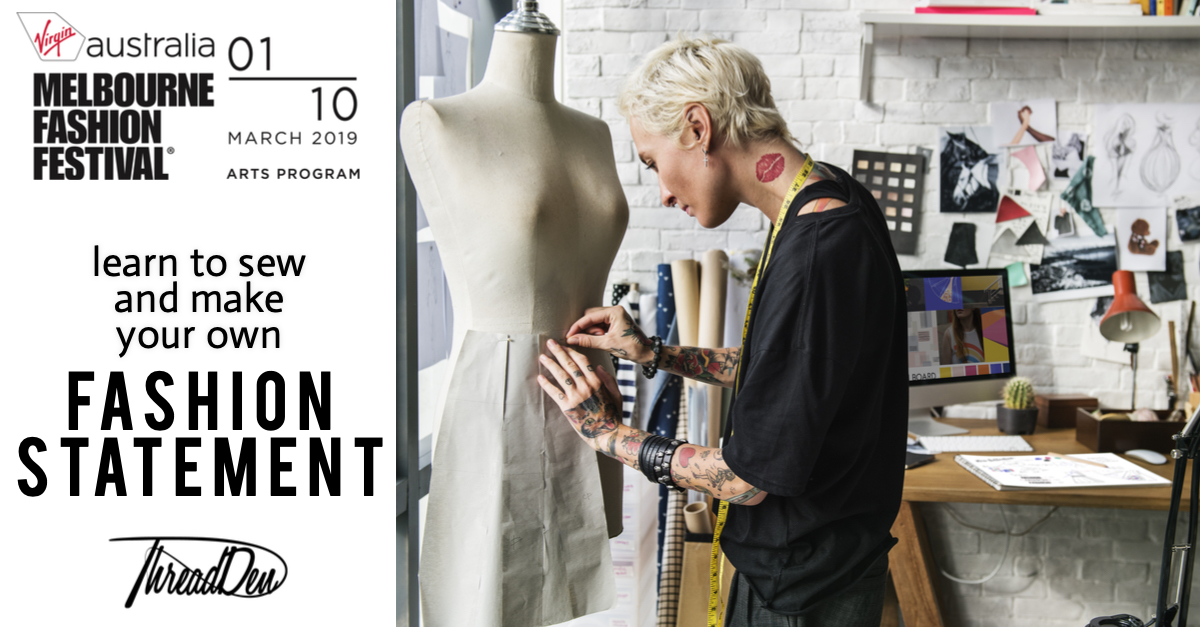 When the Festival fires up your creative juices we can help make your desires a reality.
Learn to sew and make your own clothes.
Take our Festival event Sewing Basics Course for Beginners. This course starts from the very beginning as we take you through all the basics of sewing. Students will get an understanding of the sewing machine and machine sewing techniques. Over the three weeks students experience using terminology and tools, reading sewing patterns, begin to  understand the importance of fabric selection the importance of interfacing applying zips and achieving professional results. During the three week course students make three items.