Since 2007, Thread Den has been teaching Melbourne's modern guys and girls how to sew, craft and create; face-to-face and online.
Located on Melbourne's vibrant Brunswick Street, in Fitzroy. At Thread Den you can start at the very beginning, take your skills to the next level, and find your own unique style.
Thread Den has developed a model for online workshops that is supportive and nurturing, designed to make each student feel like the focus of our attention. The wonderful feedback received from our online participants has uplifted us [teachers] during this time so much! Online workshops will continue to be part of Thread Den's workshop schedule and we can't wait to incorporate the great teaching tools and methods we've used online when we teach off line. 
At Thread Den it's just like a friend (a super nice clever one) teaching you and a few friends to sew, craft and create. When you come in; take advantage of having all the equipment on hand, lovely big cutting tables, smooth running Janomes with plenty of feet accessories, inspiring resources, and friendly people to chat to.  
Your teachers have years of experience, their own labels and businesses, and the desire to share their skills and craftsmanship with you.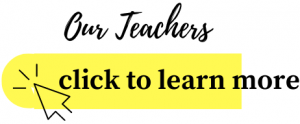 Our studio has a full range of workshops so that blossoming sewists, knitters, crocheters, vintage lovers and everyone in between can continue to build their skills and make more and more.
Most of the students that come to Thread Den work fulltime, so our workshops are run in the evenings and on weekends. We are not an accredited education facility, it's just as much about a social and enjoyable experience, as it is about learning how to sew, craft and create for yourself.