Create a party that's a little different.
Hosted by our very lovely, and highly skilled teachers – we can help you create a party that's a little bit different. Something where your guests leave with more than just a hangover! We provide the class materials, and you bring the food and drinks. Sit around with a glass of wine, cheese and bickies within reach, maybe some chocolate dipped strawberries… and your closest friends! Our intimate workshops are perfect for all celebrations, hen's parties, birthdays, bridal teas, baby showers or simply to create an amazing catch up with friends.
Screen Printing

A workshop where guests choose from our range of screens and inks to create a unique keepsake. Usually 2 hours long and prices from $39 per person. This type of party is suitable for 6-26 guests. Guests get to print on tea towels or tote bags… but watch out. Screen printing is addictive!
Vintage Hair & Beauty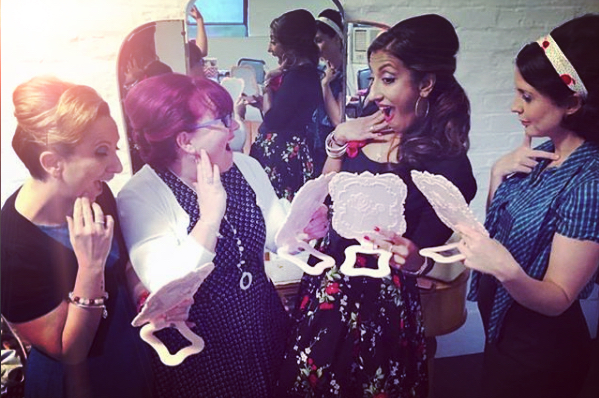 Miss Lee – Vintage Hair Stylist and retro loving gal will teach you to create a glamorous look from the era of your choice. Guests all learn to set and style their hair and use your makeup kit to create an iconic look. Getting ready together is a gorgeous treat for the girls (guys are most welcome too) and then you can all head out to your favourite venue. Usually 3.5 hours long and prices from $45 per person. This type of party is suitable for 6-16 guests. For bigger parties, we have our Pop-Up Powder Room where guests are taught to do their makeup without the hair setting.
Modern Crafting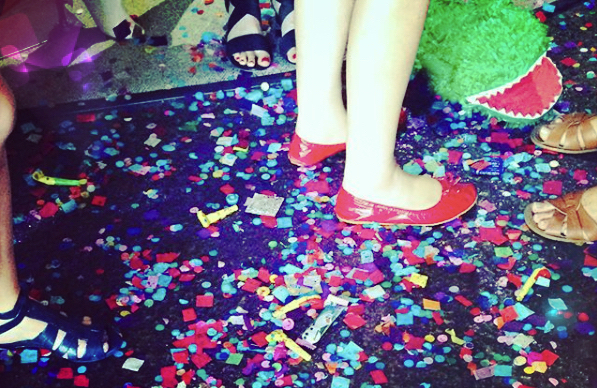 We've got lots of crafty ideas up our hand-sewn sleeves. We have run workshop parties making purses, creating flower crowns, embellishing fashion collars, embroidering prepared designs and we've even bought in Indie Craft Designers like Scrabble Kitty to teach their uniquely styled hoop art. Parties are crafted between 2 – 3 hours and prices start from $39 per person. We can cater for between 6-26 guests depending on the type of party you choose.
Email us about holding your very own party: