Enjoy 9 hours of tuition where you learn to sew from the very beginning – no experience necessary!
Click here to read the full Course Description.

You'll gain an understanding of the sewing machine, how to set it up, thread and adjust settings, learn sewing techniques and start troubleshooting problems at the machine yourself.  We'll introduce you to terminology, tools, patterns, fabric selection, cutting technique and achieving professional results. 
Full course schedule: 3 x 3-hour weekly workshops.
Held in Melbourne's fabulous Fitzroy. Click here for directions and map.
Your learning experience includes a detailed handbook and supporting videos on our YouTube channel. You will learn with our experienced and friendly teachers who will take you through everything from the very beginning. 
Your confirmation email will include a list of fabric and notions (haberdashery supplies) you'll need. You can buy a full supplies kit from us while booking in, or you can buy one at the beginning of your first workshop. The supplies can all be found at fabric stores around Melbourne.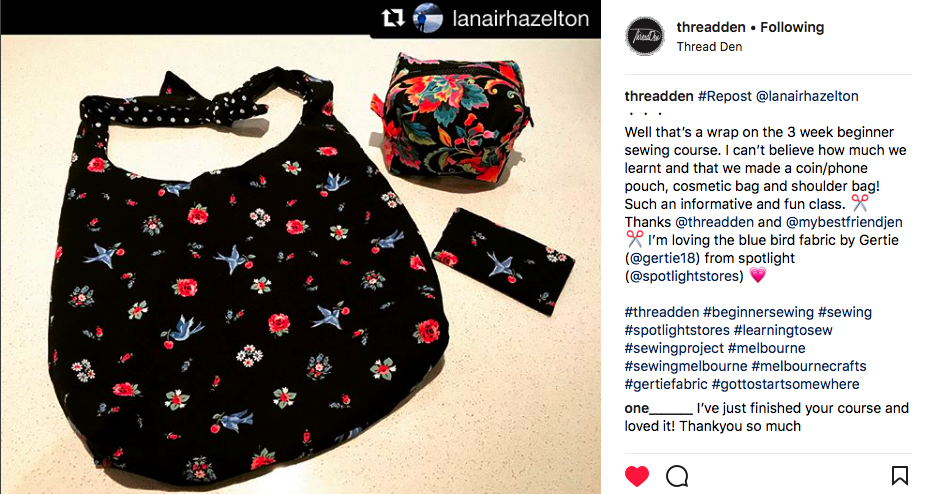 ---