Written by: Justin Lawrence
Do you want to create the perfect sewing room?
This is the third of eight steps.
3. Organise Everything
You will have to be organised during the process. It's not easy to manage different items at the same time including fabric, machines, and threads. This is why you want to have enough space to store these items in an organised manner.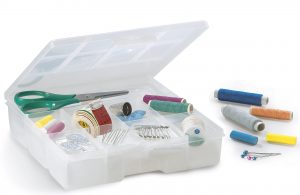 You should be looking to invest in a full-fledged organiser as soon as you get the opportunity to do so. If you're on a budget, you can bring in a small-sized metal organiser for the task.
At Thread Den we love to re-purpose things, clear glass vases are a great visual way to store your threads. Nostalgic tins are adorable and come in so many different sizes – you can have individual ones for different categories (buttons, scissors, feet accessories…). But you also can't beat clear plastic organisers to see what's inside. We also have an ironing board where the covers all off, you can then put in retail shelf hangers. It's the perfect sewing room peg board for all your tools.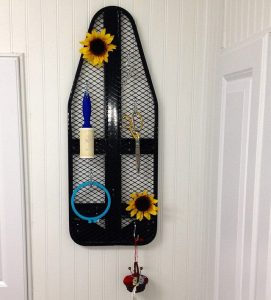 On Sunday pop back when we'll focus on keeping essentials nearby.