With a new dress fabric store opening on Brunswick Street in the last couple of weeks, there is now four fabric stores less than 1km from Thread Den! YAY four fabric stores in Fitzroy! Buy all the fabrics!
Drapers Fabrics joins our local fabric favs, which now include The Fabric Store, Clear It, and Le Nguyen. We couldn't possibly forget our best haberdashery – Jimmy Buttons – with its amazing assortment of trims, buttons and more. Plus there are sewing accessories, drafting supplies and more at both M.Recht and WmC. Jackson.
Sew, could Fitzroy become Melbourne's sewing hub?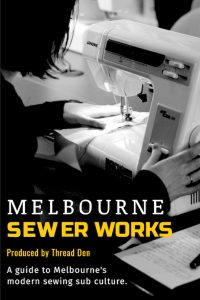 DOWNLOAD HERE SEWER WORKS WITHIN 1KM OF THREAD DEN – If you need fabric, download our list of dress fabric stores nearby Thread Den
We are adding to our list! You can now download a list of stores within 15km of Thread Den – Fabric Stores within 15km
More coming! Stay tuned.