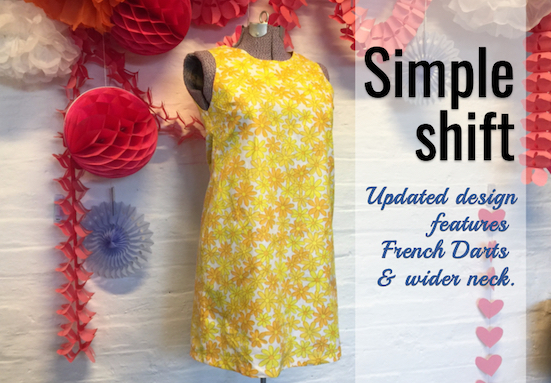 We've updated our Shift Dress design.
Our popular dress now features French darts which add soft shaping from under the bust down to the waist. The neckline is wider and the pattern is longer. While a shift dress doesn't have a defined waist, some soft shaping has been added to the waist. The bust to hip ratio has also been changed based on the measurements of the many many students that have taken this workshop over the years. Have a look at several images on our instagram highlights – click here.
This pattern features just 4 pieces and simple detailing, this makes it a great project for those that are early on in their sewing adventures.
While making this Shift, students will learn how to choose their size, pattern placement, tracing and cutting technique. In the sewing room you'll cover dart sewing technique, how to finish fabric edges with an overlocker, learn how to insert an invisible zip and then discover the surprising method used to sew an all in one facing. 
Workshop Description – read more here.