Elevate your dressmaking skills!
Our newest course is the Ulysses Trench Coat by Victory Patterns.
This pattern from Victory Patterns goes up to a 113cm bust, therefore we are going to be grading custom patterns for participants needing more inclusive sizing. Bookings for a bust over 115cm will close two weeks prior to the start to allow grading patterns. 
The list of dressmaking skills covered in this course is extensive: Taking measurements, choosing the right size and shortening or lengthening if needed, pattern placement and transferring markings, and cutting technique. Applying bias binding on unlined seams, some French seams, stitching a lining to the rain guard overlay, notched out holes for the belt and patch pockets with flaps. How to handle some pattern pieces that have been cut on the bias. Creating a professional centre back vent, using a buckle or creating a buckle with D-rings, optional – making self-bias binding. Phew! What a list!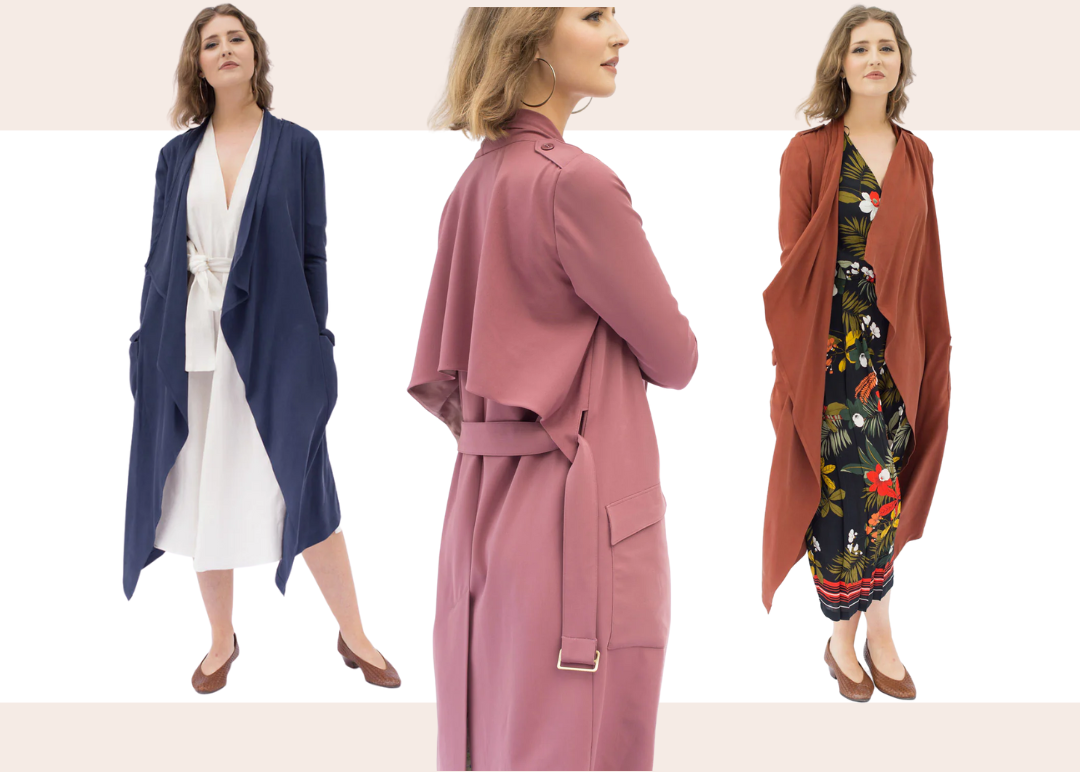 In this comprehensive new course, we are going to take you through the whole process from beginning-to-end of using a tissue paper pattern. The course cost includes a pattern and instruction booklet. Participants should expect to do some homework during the course to ensure you stay on track and finish the trench coat during the course time frame.
See the course description and view more photos – click here.