2019 is the TENTH year of the #MeMadeMay challenge. It is all about building your relationship with your handmade wardrobe.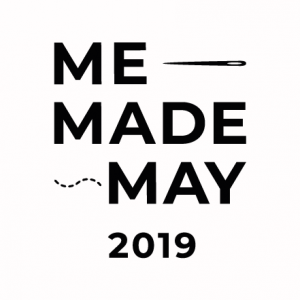 To take part, make a pledge to wear the garments you made yourself more and/or in different ways.  Then you showcase it throughout May. By the end of May, you will have learnt a whole load about yourself, your style, how you feel about your wardrobe, and how best to spend your clothes-making time going forwards.
To officially set your pledge, click the logo and visit So,Zo the creator of #MeMadeMay.
To Celebrate Thread Den is discounting selected classes in May to get you sewing more!