A 2 hour & 45 minute drive from Melbourne (or catch the train out via Ballarat!) you'll find Ararat, a town that is part of Victoria's Central Highlands. The Ararat TAMA (Textile Art Museum Australia) has been operating since 1968.

The dynamic growth in textile practice from the 1970s into the 1990s is reflected in a wide range of acquisitions including quilts, tapestries, baskets and embroideries, as well as experimental mixed media works that reflect the enthusiasm and optimism amongst textile artists during this period. 

Ararat TAMA – araratgallerytama.com.au
Current exhibitions include;
The Lady Barbara Grimwade Collection
Barbara's interest and appreciation for well-tailored clothing and fashion began during her school days and her early adulthood. As a young woman Barbara favoured Marlowe of Sydney, a designer who had studied in France and was highly proficient in haute couture. Following a move to Melbourne, Barbara was a dedicated patron of Arija Austin, the owner and designer of Tu in South Yarra. Following her death in March 1990, Barbara's son Mr Angus K Grimwade generously donated over 400 items from her wardrobe to Ararat Gallery, including clothing, hats, handbags, shoes and assorted accessories of gloves, belts and scarves.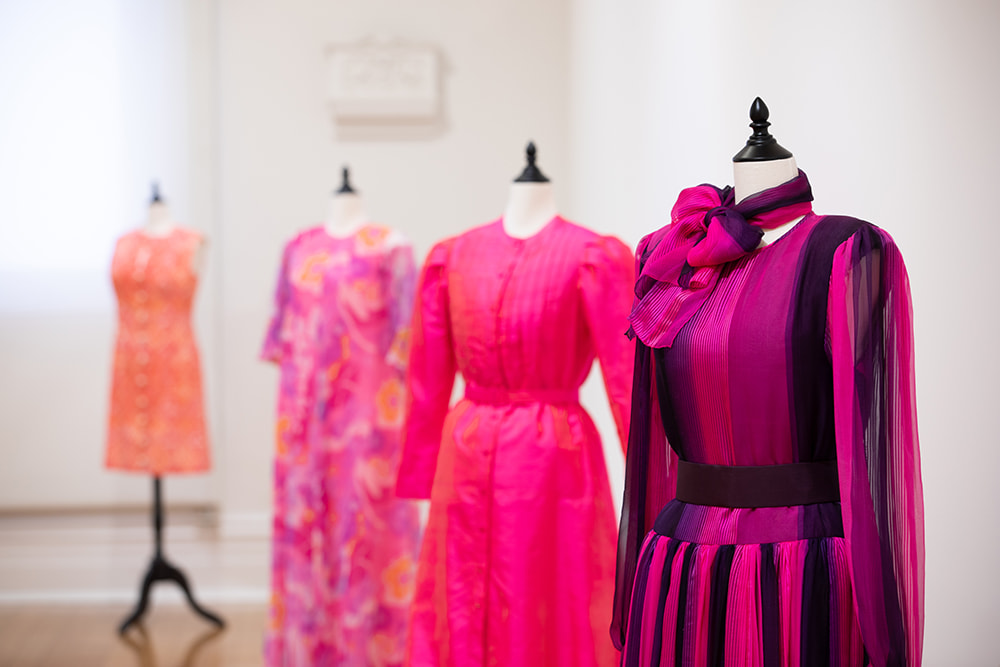 Runs Until Sunday 19th March 2023
FREE
A tribute exhibition to local artist Carole Mules
Carole Mules (nee Anderson) was born in 1946, after studying art and teaching at the School of Mines in Ballarat, Carole moved to Melbourne to raise a family where she developed her interest in photography, textiles and ceramics. Carole created a rich pallet of textures and colours using combinations of contact printing with native plants and found objects, freehand machine stitching, hand stitching, cut and collage, floral resist, and tying and folding fabric. Carole passed away in September 2021.
Runs until Sunday 19th March 2023
FREE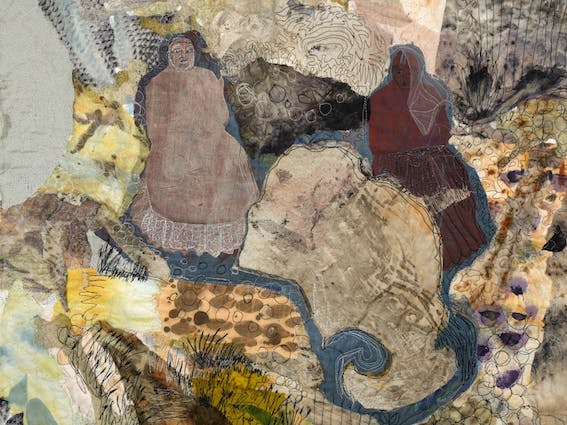 Notions of Care
Notions of Care explores the ways in which art and nurture are interlinked. Through the works of Arini Byng, Snapcat, Polly Stanton, Kate Tucker and Katie West, ways of caring are unfolded, cultivated, and enforced. The exhibition asks questions about the ways that art can care for both viewers and artists. Throughout the exhibition, care is explored through a variety of means. From soft sculptural forms, bodily interrelations, field recordings and the scent of local flora, the exhibition welcomes a personal and intimate reverence of calm.
Runs until Sunday 26th February 2023
FREE