Super quick and in some pics, here are our top bobbin threading tips: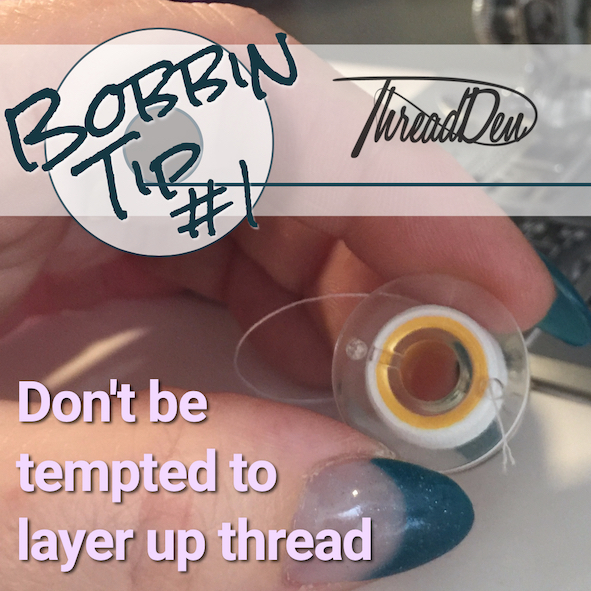 Avoid layering up threads on your bobbins. When you get to the end of the outer thread (white in our picture), a knot can easily be created as the needle thread tries to pick up the end of the white thread and the beginning of the yellow thread all at once.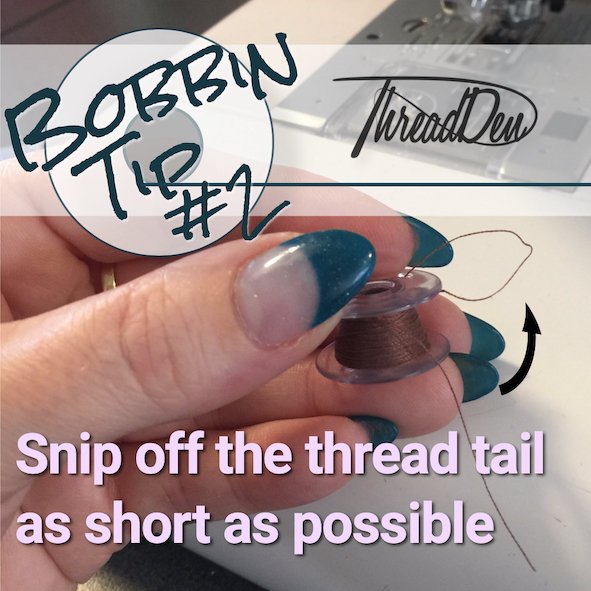 Don't leave a long thread tail after loading up your bobbin. Each time the machine rotates the needle thread around the bobbin, it will try to pick up both the working end and the tail end of the thread. Instead, snip off the tail thread close to the bobbin.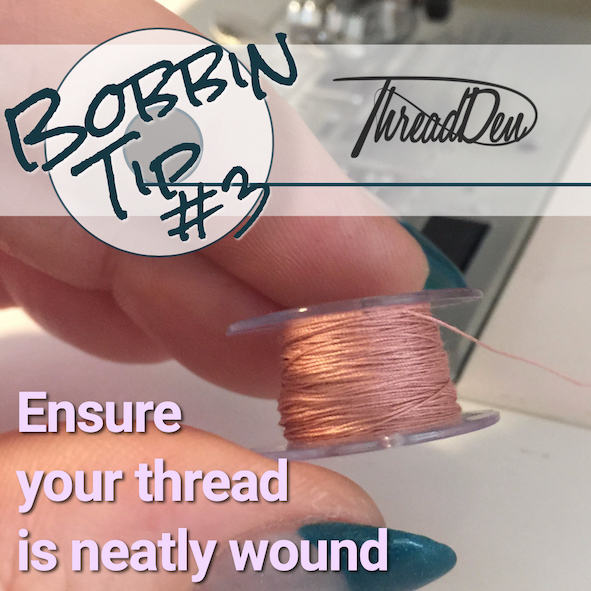 The thread in our picture isn't neat, the threads crisis cross each other which will encourage skipped stitches. Double-check your manual to ensure you are threading up correctly to perfectly fill a bobbin with thread.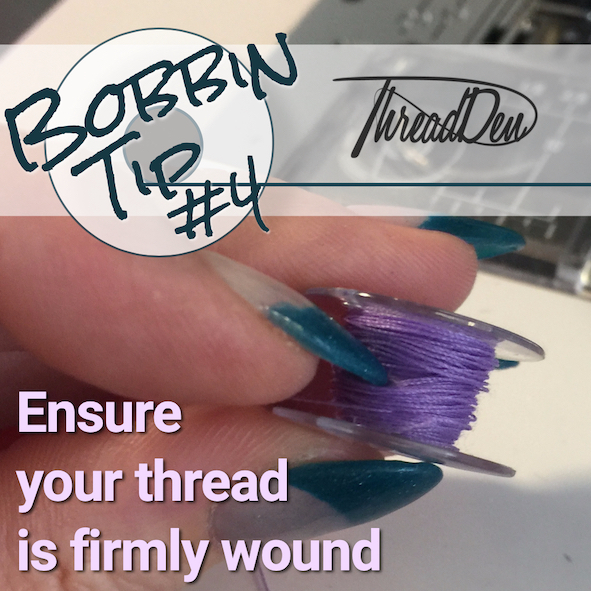 If your thread feels squishy on the bobbin or you can easily separate threads like in our picture, you will likely be missing a tension guide when threading your bobbin.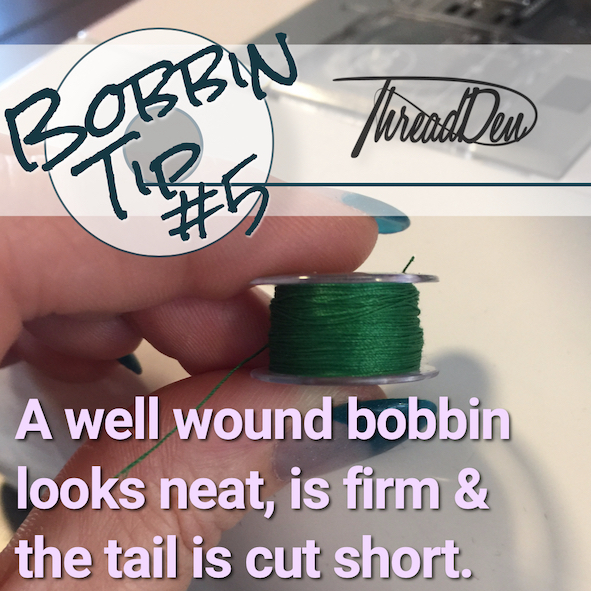 If you are following all the guides on your machine and pulling the thread into the bobbin thread tension guide you should have a good-looking bobbin, ready for a great session of sewing!