Written by: Justin Lawrence
Do you want to create the perfect sewing room?
This is the second of eight steps.
2. Focus on the Lighting
The lighting has to be good enough for you to enjoy sewing and see everything in front of you. You want a sewing machine to be highlighted under the light, which can be combined with a separate floor lamp for maximum efficiency. This can make it easier for you while sewing.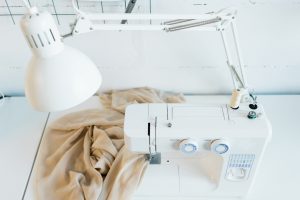 You can play around with the lamps and place them in strategic spots to gain full vision.
You can also upgrade the bulb in your sewing machine to a LED bright light bulb. They use less power and provide a brighter whiter light.
On Friday pop back when we'll focus on organising.